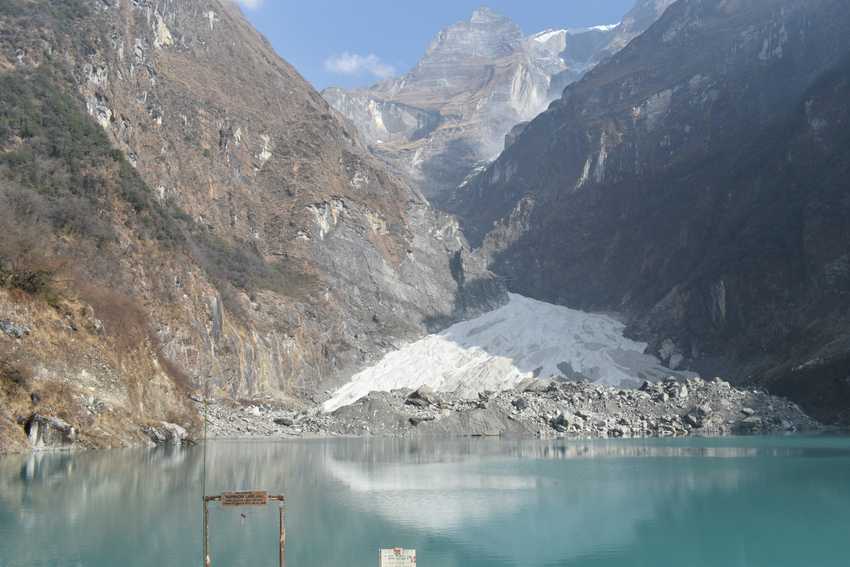 Kapuche Glacier Lake trek is one of the best emerging trekking routes of Nepal. Besides a unique location and pristine natural presence, the path is remote and less crowded than other trails. So, if you are looking for a trekking trail that offers grand scenery, an isolated lifestyle, and an infrequently hiked trail, then Kaphuche has much to offer. The Lake lies to the north-east of the Kaski district in the Annapurna Conservation region. The trail is a short trek that begins at Sikles and goes through several hills. Although the trekking route was newly identified and opened for visitors, it has been slowly gaining popularity due to its natural charm and unique trekking experience.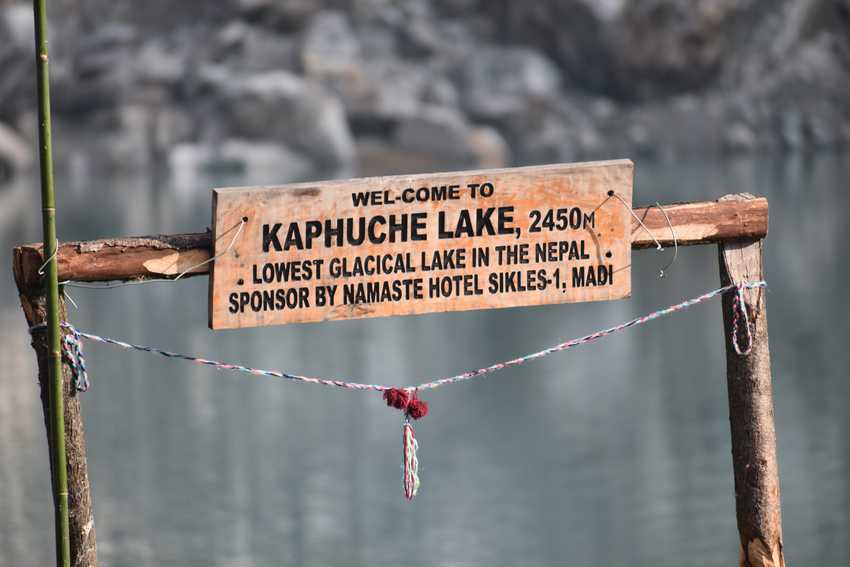 Location and Altitude of the Lake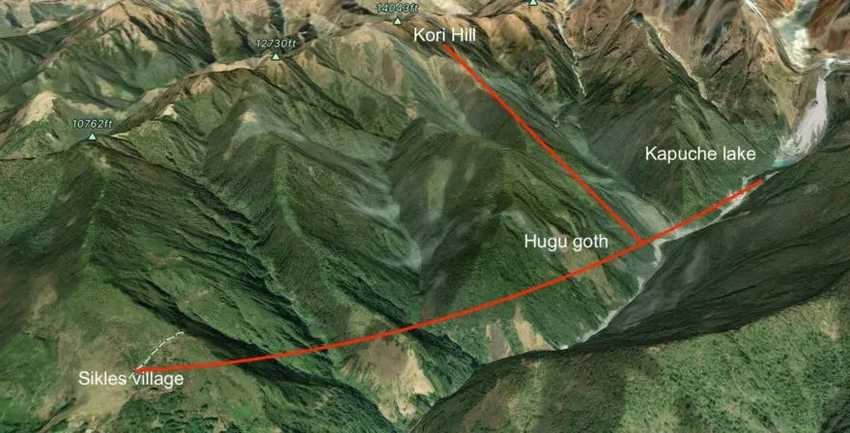 Kapuche lake is located at an altitude of about 2546 meters above sea level. It lies to the east of the Gurung village Sikles of Kaski district in the Annapurna Conservation region. The Lake was declared as the lowest altitude glacier lake in the world.
Is a guide required to go to Kapuche trek?
More frequently, many trekkers started visiting the Lake. If you are in a group of more than three, then you can go without a guide; else, it would be best to hire a guide.
How difficult is the Kapuche glacier lake trek route?
The trek is a relatively moderate trekking route. The route mostly goes through grasslands and small hills. It has a maximum elevation of 2546m.
Itinerary
Day 1
Drive to Khilang:
We drive a bike from Pokhara to Khilang village(2 hours drive) as our destination was Sikles village, but as there was some construction going on in the way, we have to park our bike in Khilang village.
Trek to Sikles:
After parking our bike, we then start our trek to Sikles village as we have to follow the old village trail. It was an unexpected trek; we were tired and exhausted. I literally had to sleep on the way. We trekked for around 4-5 hours before reaching Sikles village.
Night Stay at Dudh Pokhari Lodge, Sikles:
After a 4-5 hours trek, we arrived at Sikles by around 4:00 pm in the evening then halted at Dudh Pokhari Lodge, Sikles. We had lunch and then dinner. We started planning for the next day trek. We slept early after dinner.
Day 2
Trek to Hugu Goth:
Early morning after breakfast, and we visited Sikles Park. After returning from Sikles Park, we planned our trek for Hugu Goth. As we were a group of 4 trekkers, we didn't hire a guide. At around 11:00 am, we started the trek toward Hugu. We trekked for about 4 hours. At 3:00 pm in the afternoon, we arrived at Ice Fall Cottage in Hugu. We were welcomed by a beautiful Dog, Sere(We named him Sere). We had light lunch and rested for the rest of the day. By around 5:30 pm, it started raining, and the evening started getting colder.
Night Stay at Ice Fall Cottage, Hugu:
At night we halted at Ice Fall Cottage. We had some light drink that night before dinner. As it was cold there, we lighted a bonfire to keep ourselves warm and enjoy the rest of the night. We slept around 11:00 pm.
Day 3
Trek to Kapuche Lake - Back to Hugu - Back to Sikles:
Early morning at around 6:30 am, after having breakfast, we started our trek to Kapuche Glaciar lake. We trekked for about 2 hours to reach the Lake. We spend around 2 hours in the Lake, and we then hike back to Hugu Goth; we had lunch, and then we pack our bag, and we then walk back to Sikles. In the evening, by around 5:00 pm, we reached Dudh Pokhari Lodge, Sikles.
Night Stay at Dudh Pokhari Lodge, Pokhara:
After a whole day trek, we spend our night at Dudh Pokhari Lodge. After dinner, we slept early as we have to trek back to Khilang village.
Trek back to Khilang Village and Drive to Pokhara:
In the morning, after breakfast, we take a tour of the Museum in Sikles. After the tour, we trek back to Khilang village. We picked our bike and drove back to Pokhara.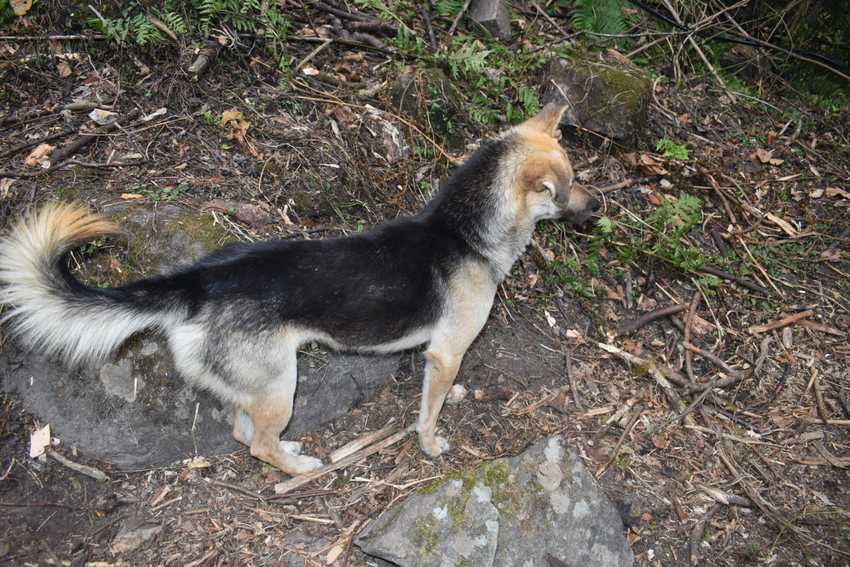 More about the Kapuche Glacier Lake
Kapuche Lake is claimed to be the lowest elevation glacial lake in the world. It is believed that the temperature of the Lake reaches sub-zero during winter, and the surface sometimes turns into ice. The Lake is about 40 meters deep. Sometimes occasional avalanches from Annapurna II and Lamjung Himal bring the snow from the slopes to the Lake.
Gallery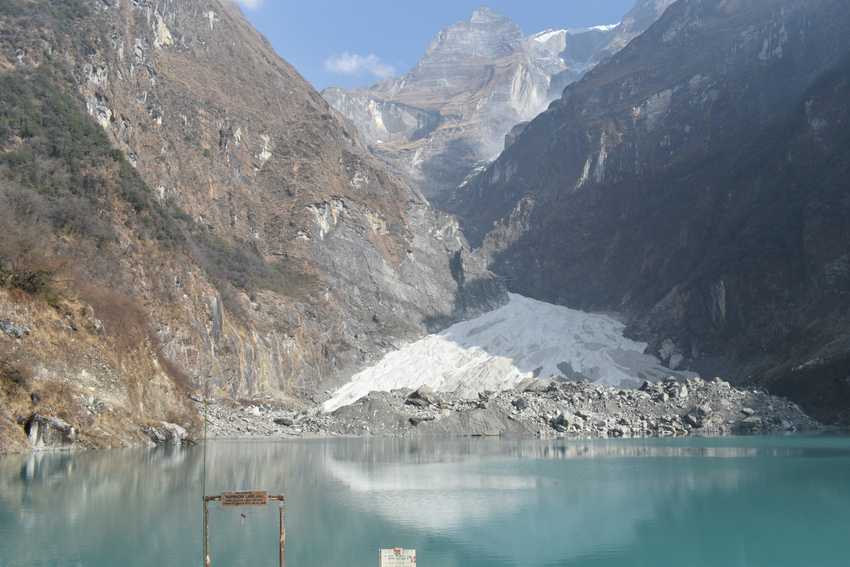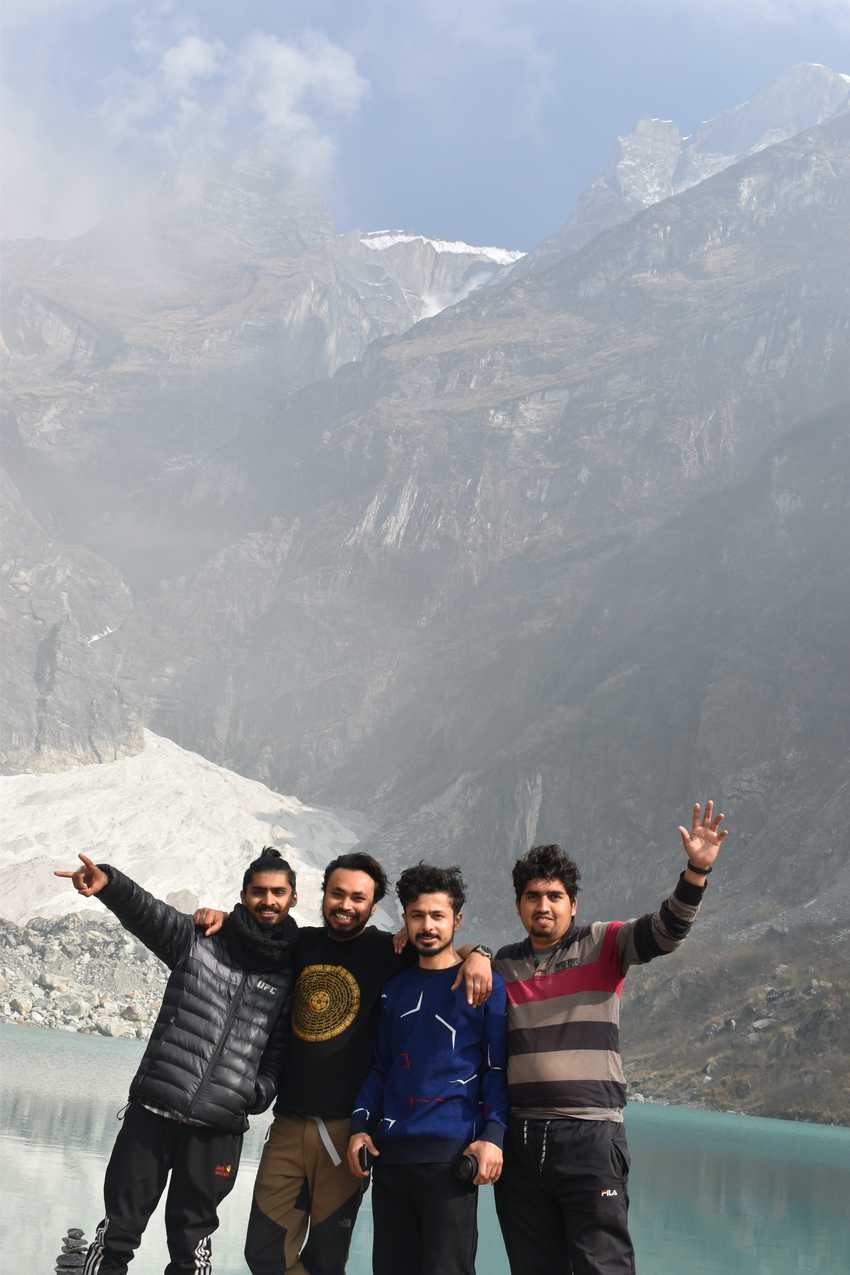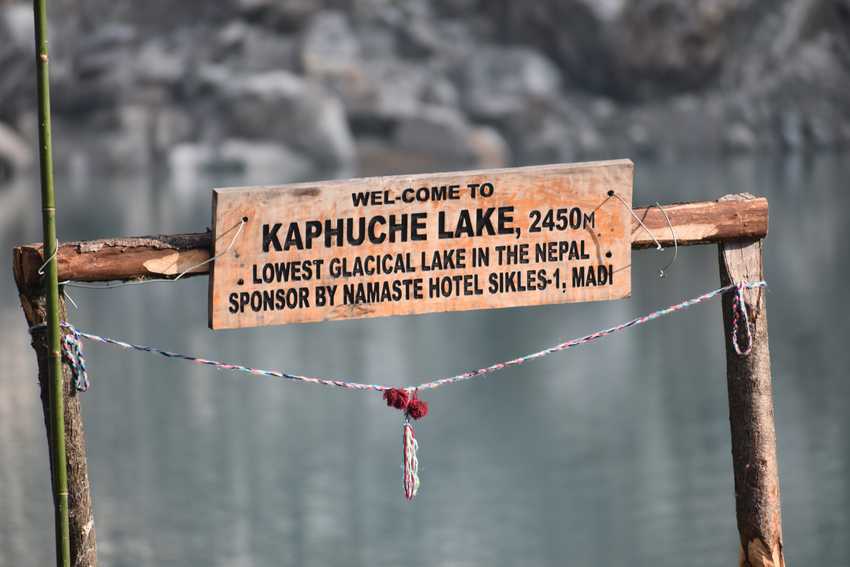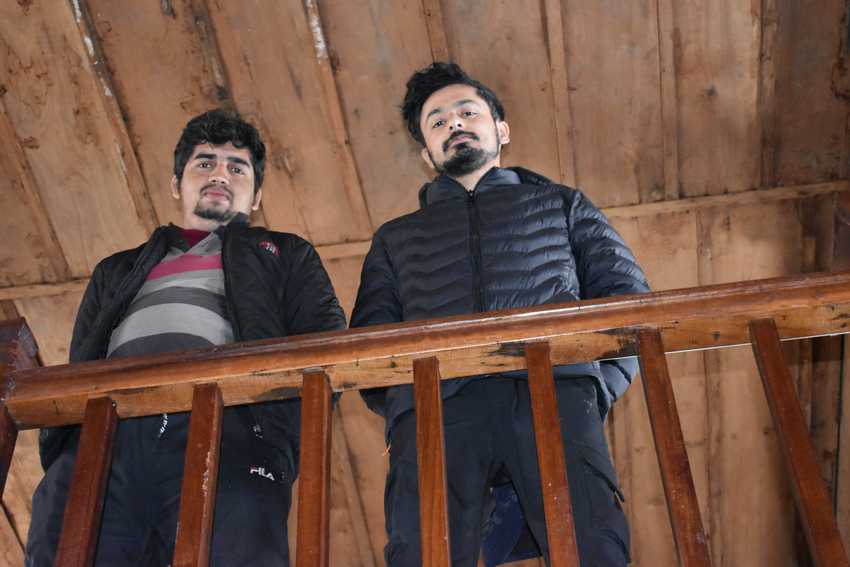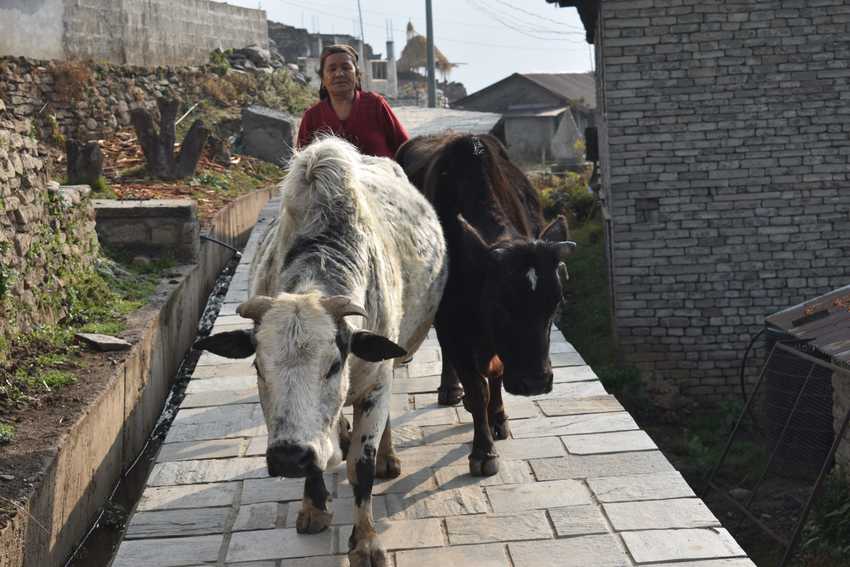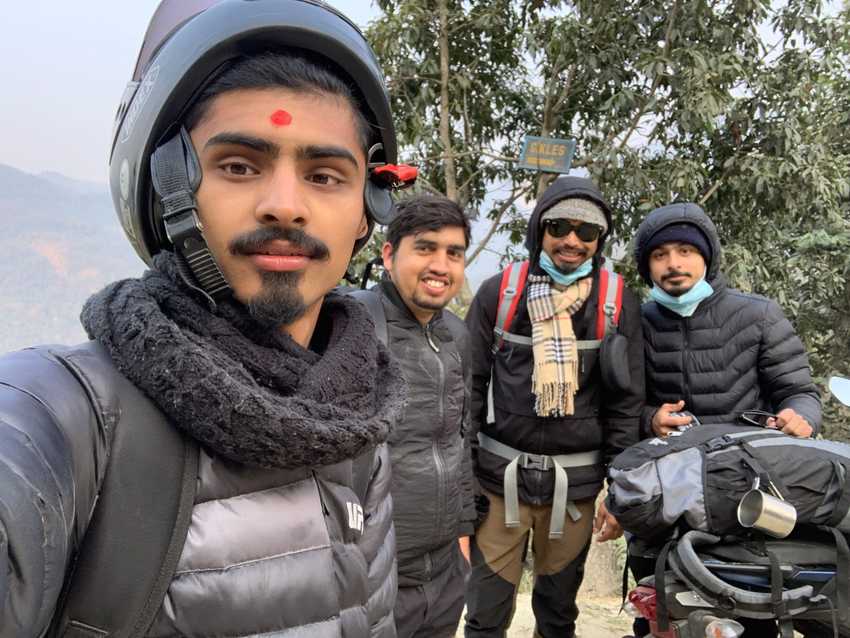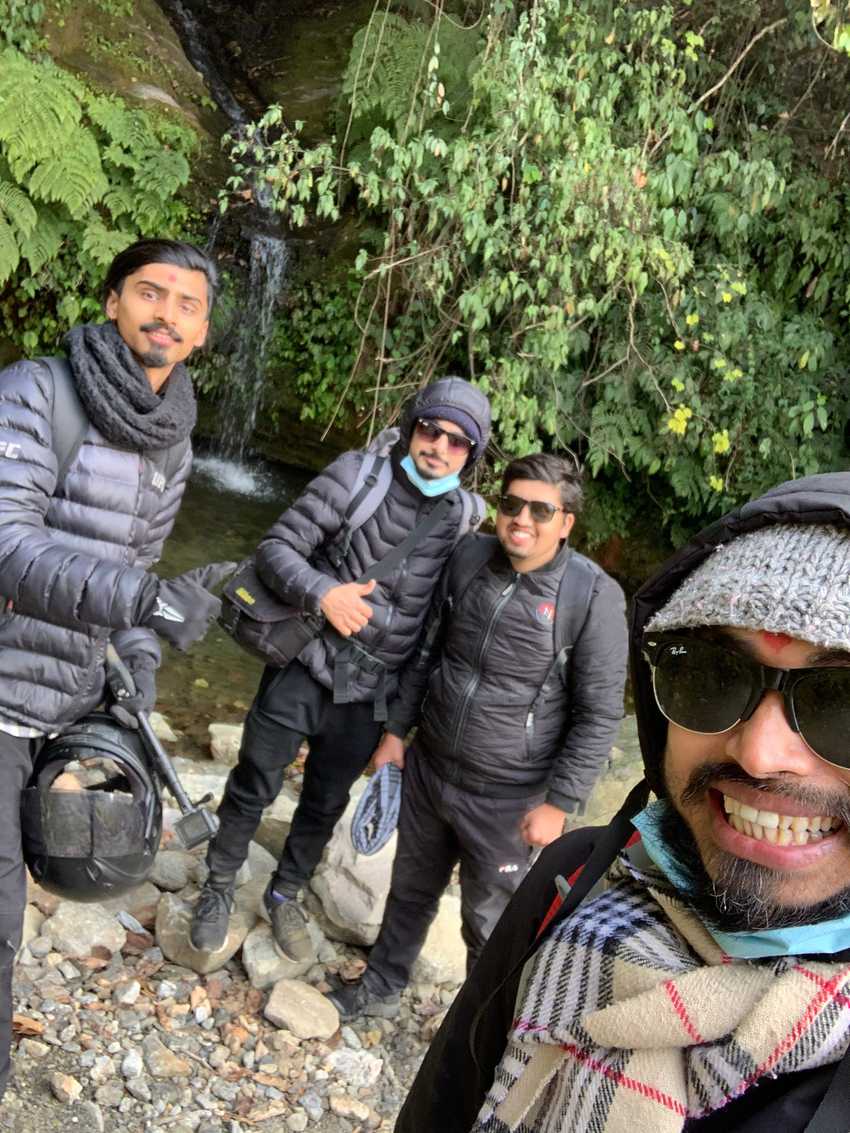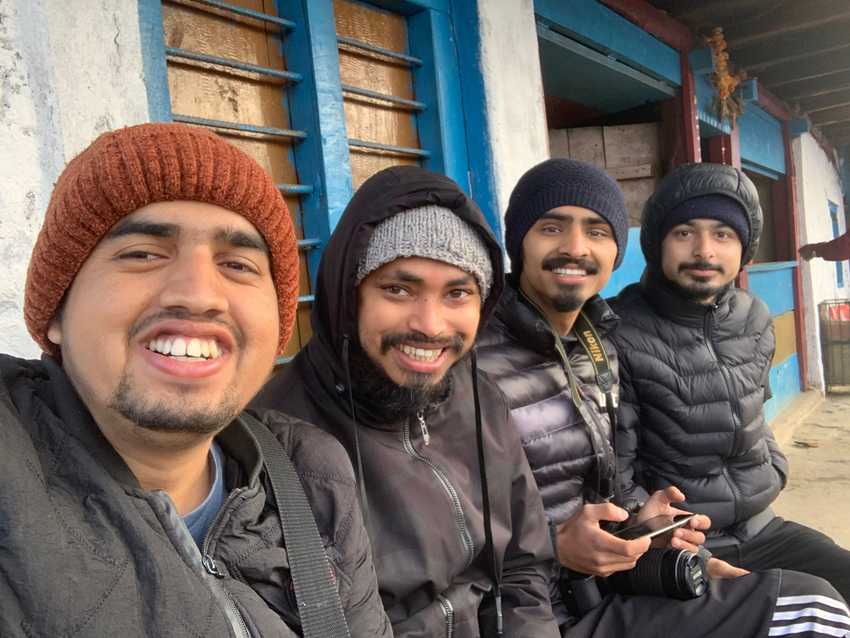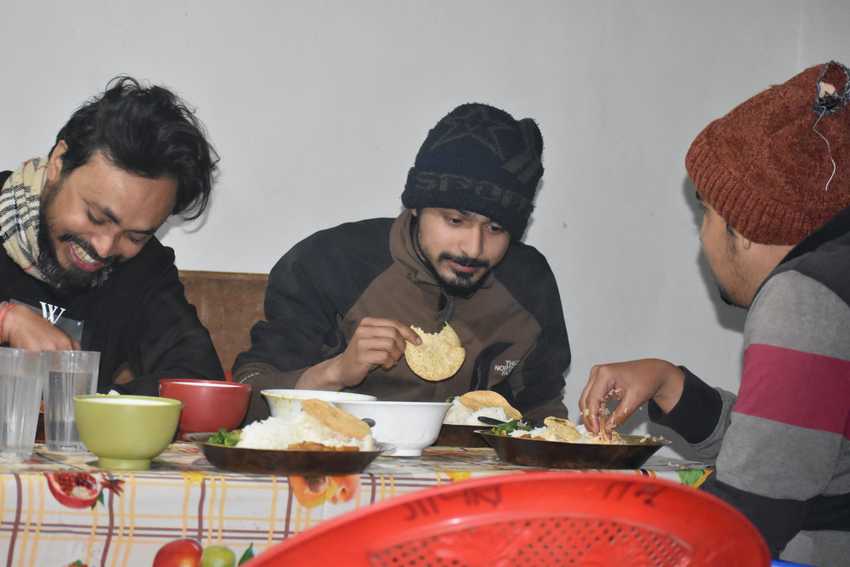 Trekkers
Checkout Vlogs
If you would like to have a well-managed Kapachu Lake trek with professional guides, you can contact us for further details.