How does Coronavirus impact Indian economy?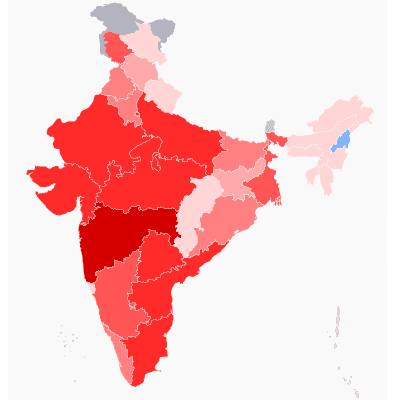 The first sample and case of coronavirus virus were identified in Wuhan, China, in December 2019. On 20 January World Health Organization(WHO) declared the outbreak to be a Public Health Emergency of International Concern and recognised it as a pandemic on 11 March 2020. As of 27 April 2020, more than 3 million cases of COVID-19 have been reported in 190+ countries and territories, resulting in more than 208,000 deaths. More than 878,000 people have recovered.
Before moving in detail about the impact of Coronavirus, first, let us study in a glance about Coronavirus.
What is COVID19?
WHO termed Covid-19 as "Coronaviruses are a large family of viruses which may cause illness in animals or humans. In humans, several coronaviruses are known to cause respiratory infections ranging from the common cold to more severe diseases such as Middle East Respiratory Syndrome (MERS) and Severe Acute Respiratory Syndrome (SARS). The most recently discovered Coronavirus causes coronavirus disease COVID-19". The novel coronavirus is a new strain of the virus that has not been yet identified in human's DNA/RNA strain so far.
Global health experts, governments and health organisations are working closely with World Health Organisation to get advice, precautionary measures and preventive measures in order to combat the virus.
As of 27 April, 2020 COVID-19 cases in India cross 29,451 and death toll crossing more than 939. More than 190 countries and territories are reported with novel coronavirus pandemic.
Impact of Coronavirus on the Indian Economy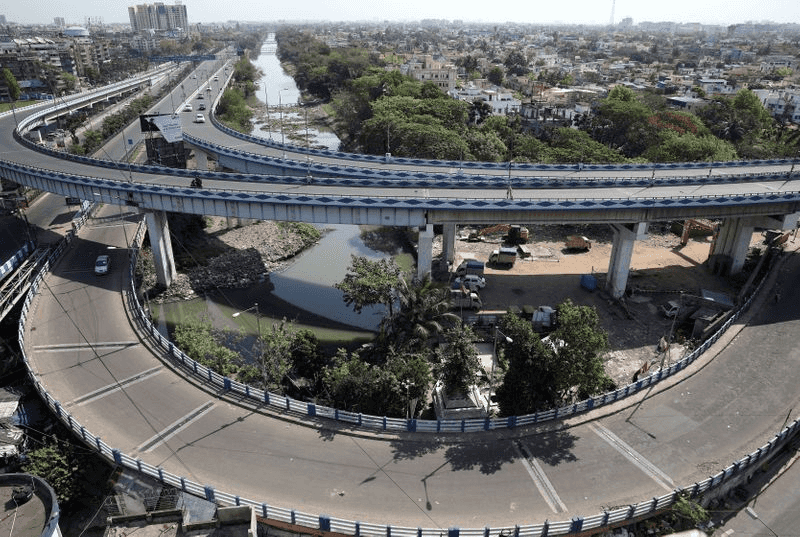 The report said, "The Covid-19 outbreak came at a time when India's economy was already slowing, due to persistent financial sector weaknesses".
To combat with COVID-19, Indian Government declared nationwide lockdown on 25 March 2020 and extended the date of lockdown to 3 May 2020 and further extend it to 17 May 2020.
Recently an industry survey which was jointly conducted by FICCI and Tax consultancy Dhruva advisors took the responses from about 380 companies across different sectors. It is said that businesses are struggling with tremendous uncertainty about their future.
According to the survey, COVID-19 pandemic is having a 'deep impact' on Indian businesses. Several companies are opting for layoffs, and companies are looking for a reduction in human resources. Further, it has caused an unprecedented collapse in economic activities over the last months.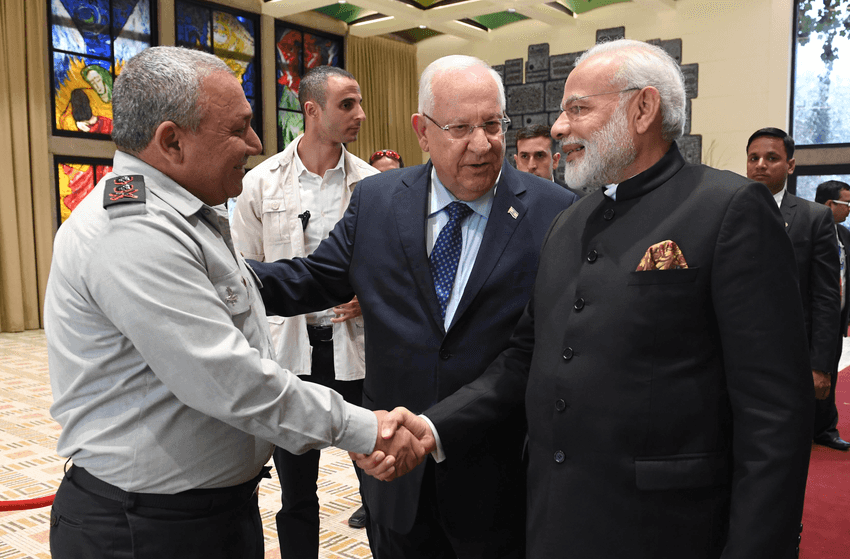 The present situation of Covid19 is having a "high to very high" level impact on their business according to almost 75% appellant. Further, 72% of the surveyed firms are expecting a degrowth sales in the fiscal year 2020-21.
FICCI quoted in a statement, "The survey highlights that unless a substantive economic package is announced by the government immediately, we could see a permanent impairment of a large section of the industry, which may lose the opportunity to come back to life again."
These were understanding where the observations of the survey:
Firms Surveyed of around 60 % have postponed their fund-raising plans for the next 6-12 months. Also, investors are refusing to invest in the coming months, which really affects the private firm.
KPMG India Chairman and CEO Arun M Kumar quoted: "Apart from providing robust safety nets for the vulnerable, a focus on ensuring job continuity and job creation will be imperative". "And there is urgent need to mobilise resources to stimulate the economy for increased demand and employment". According to the KPMG report "It is expected that the course of economic recovery in India will be smoother and faster than that of many other advanced countries".
China which is the world's largest exporter and second-largest importer in terms of trade. It holds nearly 13% of world exports and 11% of world imports.
Coronavirus is impacting Indian industry up to a large extent. India is highly dependent on China in imports. China holds a significant share in the top products which India imports from the world.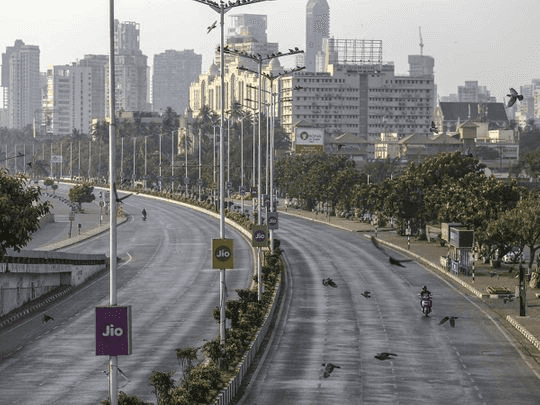 45% of China's total electronic is imported by India. India purchases 1/3 of machinery and 2/5 of chemicals from China. China's share in automotive and fertilisers in India's import is more than 30%. India also imports around 65% to 70% of active pharmaceutical ingredients and around 90% of mobile phones from China.
Therefore, due to the current outbreak of Coronavirus, we can say that the import dependence on China by India will have a significant impact on the Indian industry.
Sector-wise impact of Coronavirus on Indian industry
Chemical Industry: China is a significant supplier of Indigo which is required for denim. Businesses in India are likely to get affected, so people are securing their supplies. However, it is an opportunity.

Shipping Industry: Coronavirus epidemic has impacted the business of cargo movements.

Auto Industry: This epidemic has impacted the auto industry heavily. China's trade, is affected. It will affect in the long run as the lockdown in China and India continues. However, current levels of the inventory Auto industry seem to be sufficient for the Indian industry.

Pharmaceuticals Industry: India despite being one of the top drug exporters of a drug in the world. Due to the coronavirus epidemic, the import bulk drug will also be impacted.

Textiles Industry: Due to coronavirus epidemic, several garments/textile factories in China have halted operations which in turn is affecting the imports of fabric, yarn etc. received by India.

Solar Power Sector: Indian developers are facing a shortfall of raw materials which is needed in solar panels/cells as limited stocks are getting imported from China.

Electronics Industry: China is the major supplier of electronics which is being a final product or raw material used in the electronic industry in India. India is facing disruptions, production, reduction impact on product prices as they are heavily dependent on electronic supply directly or indirectly and local manufacturing.

IT Industry: In my opinion, the IT industry is least affected by this pandemic, but due to coronavirus epidemic, it adversely impacted the revenue and growth of Indian IT companies.

Tourism and Aviation: This sector has the highest impact on the Indian economy. Due to the coronavirus epidemic, the inflow of tourists to India will loosen, which will crash the Indian tourism sector and their revenue.
An outbreak of COVID-19 has reshaped the whole world and has been felt across industries. The explosion was also declared as a national emergency and pandemic by WHO. The three major grantors to GDP, namely private utilisation, investment and external trade of India, will all get affected. In a strive to reduce the risks of Covid-19 World and India economy necessary measure needs to be taken to improve the economy.
World bank quoted, "However, if domestic contagion is not contained, and the nationwide shutdown is extended, growth projections could be revised downwards to 1.5 per cent, and fiscal slippages would be larger,".
The world's most extensive coronavirus lockdown is having a dramatic impact on pollution in India.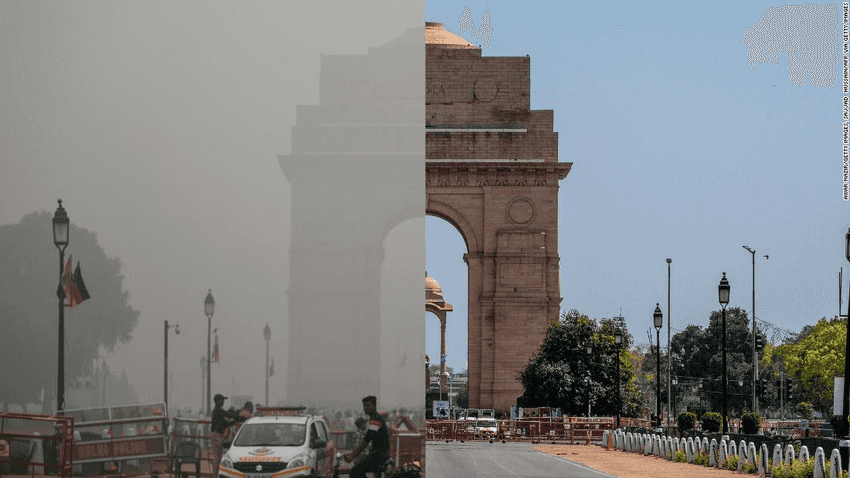 When India imposed a nationwide lockdown a month ago, it was designed to stop the imminent spread of the novel Coronavirus.
A scientist with the (SAFAR) System of Air Quality and Weather Forecasting And Research under India's Ministry of Earth Sciences - Gufran Beig, quoted "During the first phase of lockdown, the average nitrogen dioxide levels declined by 50-60% in the cities of Mumbai, Delhi and Pune compared with the same period in 2018 and 2019".
Closing Note
COVID-19 is changing everything about life and work as we know it. I urge everyone to follow the Health Advisory guidelines stringently to combat and limit the spread of this pandemic and safeguard everything we hold. I am assuring you the best of services at all times.